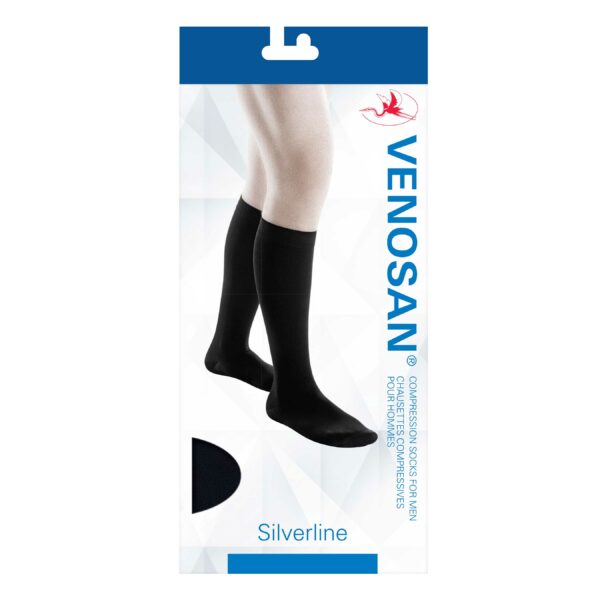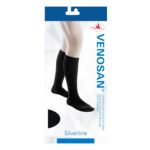 Venosan SilverLine Men
Stylish compression socks for everyday wear.  The magic of Silver works double-time in Silverline® socks. Due to the superior temperature control and inherent anti-microbial characteristics of silver, your legs will stay cooler and dryer.  Available in a firm (20-30mmHg) graduated compression level to help relieve the discomfort of oedema and varicose veins. Perfect to wear under dress pants or casual pants.
$85.79 incl GST
Size Selection
Compression Guide
Reviews (0)
Measurement Tips
For ankle circumference, measure above the ankle (smallest circumference).
For circumference of the calf, measure around the largest calf circumference.
If you don't have a tape measure, use a piece of string and measure against a ruler.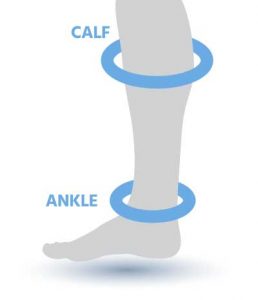 Measurement size guide for correct fit to your exact measurements (cm)
Measuring Point
Small
Medium
Large
XLarge
XXLarge
Ankle
19-21.5
21.5-24
23-26.5
26.5-32
32-36
Calf
28-38
33-43.5
35.5-46
38.5-51.5
41-53
Shoe Size* Chart – Below Knee Stockings
US Shoe Size
7 & Under
7.5-10
10.5-12
12.5-14
13-15
NZ/AUS
6.5 & Under
7-9.5
10-13.5
12-13.5
12.5-14.5
*Shoe sizes are indicative only, we recommend following the exact measurements of ankle and calf. For persons with large calf muscles, it is recommended that the next larger size be used.
20-30mmHg is an ideal compression for:

This amount of compression can help with: