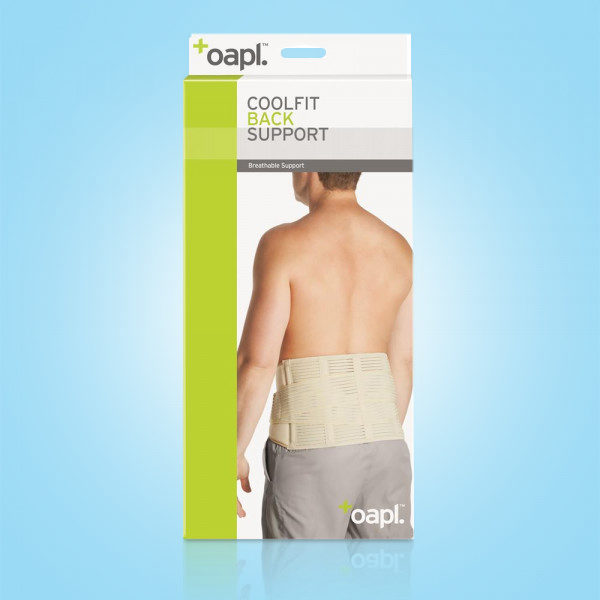 COOL FIT back support
Reduces low back pain and supports the abdomen.
The COOL FIT brace provides lumbar spine support to help reduce low back pain and support the abdominal region. Features a well ventilated mesh support with elastic segment and includes touch tape adjustment.
Don't let your back pain stop your from your daily activities, choose your size from the sizing chart below with one simple measurement.
$56.35 incl GST
| | |
| --- | --- |
| Size | Waist Circ. |
| Small | 560 - 710 mm |
| Medium | 690 - 840 mm |
| Large | 810 - 960 mm |
| X Large | 940 - 1090 mm |
| XX Large | 1070 - 1220 mm |
| 3X Large | 1220 mm & above |
---
Latest Products
Venosan Sheer Knee High

Compression Stockings

SOFT & ELEGANT

Stay healthy and elegant with this line of fine compression stockings.  Available in compression class II (23-32mmHg at ankle).

Effective Compression
Improved blood flow
Leg Contouring
Beautiful legs through shaping compression
Anatomically Knitted
For maximum comfort, does not slip

$

67.05 incl GST

Venosan Sheer Thigh High

Compression Stockings

SOFT & ELEGANT

Stay healthy and elegant with this line of fine compression stockings.  Available in compression class II (23-32mmHg at ankle).

LACE TOP

| | |
| --- | --- |
| | |
| Outside | Inside |

Effective Compression
Improved blood flow
Leg Contouring
Beautiful legs through shaping compression
Anatomically Knitted
For maximum comfort, does not slip

$

110.06 incl GST