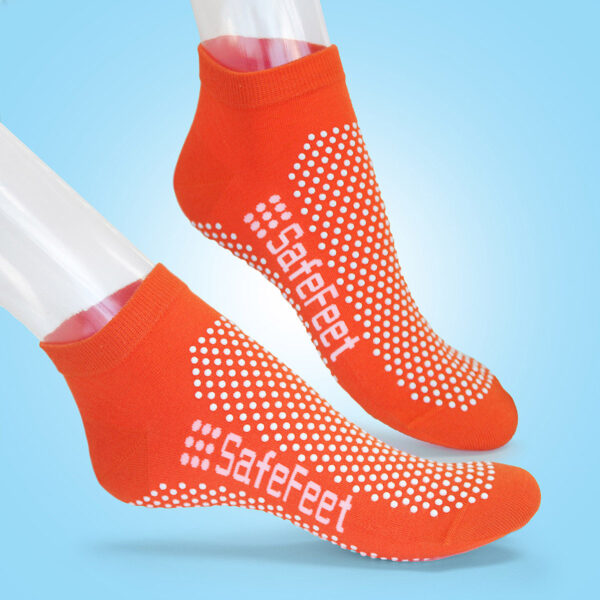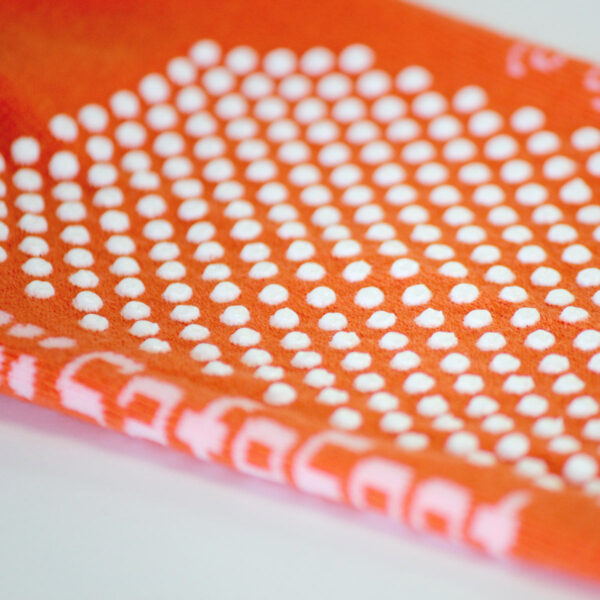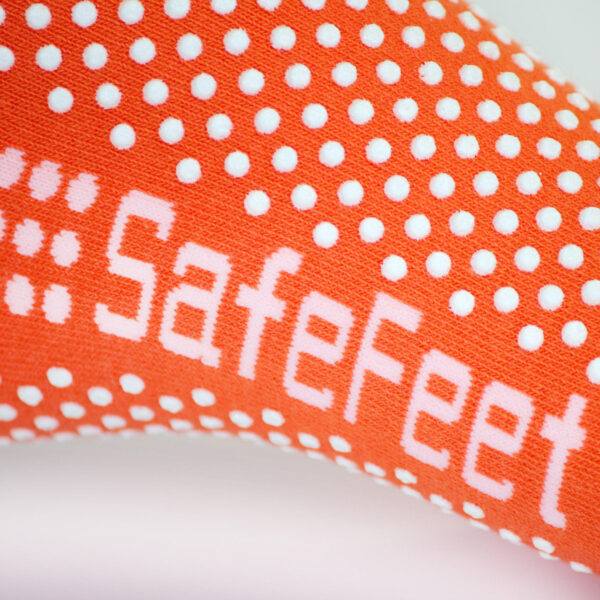 SafeFeet® Non-Slip Socks
SafeFeet® socks have been developed for hospitals to assist with their slips and falls prevention programmes.  We know safety is important for all of us at home, and other recreational venues, and for this reason SafeFeet non-slip socks are now available directly for all consumers who are interested in a non-slip sock that will provide comfort and peace of mind when exercising or walking around the house or for residents in rest homes and retirement villages.
The silicone dots pattern on top and bottom of the socks, not only prevent your feet from slipping, but also hold the socks in place and prevent the unpleasant discomfort caused by socks twisting when moving.
SafeFeet® is a registered trademark of Obex Medical NZ
The socks provide you with warmth, softness and stable grip minimising the risk of falls.
The seamless stitching provides extra comfort to people with skin sensitivity.
Easy size selection, using the shoe size as guidance. Only 3 sizes and one colour to choose from, either as a single pair or in bundles of 12 pairs.
Heading to your Pilates or Yoga classes?  Don't forget your non-slip SafeFeet socks!
Available in Adult and Child sizes and comes in a pack of 12 pairs.
$59.80 – $71.30 incl GST